For the 2019 Soccer Season Registration Information please go to the "REGISTER NOW!" Tab on the home page or the registration Tab above.
Visit www.freemansports.com.au for more information or our facebook page
Freeman Sports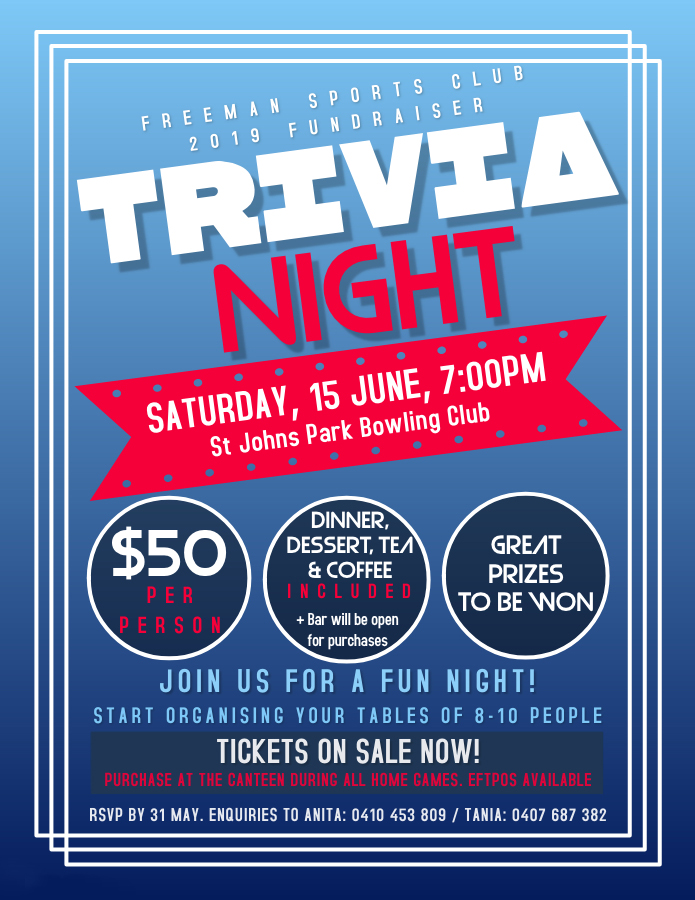 PHOTOS 2018 / 2019 Schedule
We are using the same company this year for photos as last year
Please arrive promptly (i.e. minimum 15 minutes before your scheduled photo time)
Please ensure that payment is sorted with the photography company as soon as they arrive at the ground
Please ensure that children do not turn up with items of clothing under their uniforms i.e. skins so we are waiting for them to take it off (no shin pads for photos)
Coaches and Managers – Red Freeman Shirts and Black pants
Scheduled photo times:
7:30am U9's
7:50am U5's
8:10am U10's
8:30am U8's
8:50am U6's
9:10am U12'5
9:30am U7's
9:50am U13's
10:10am U12/4
Thanks
 SMITHFIELD ATHLETICS
A great way to keep fit over Summer
Go to www.smithfieldathletics.com.au for more information.